Mulletfest coming to a venue near you in 2023!
Mulletfest in Kurri Kurri is an event that honours the best Mullet cuts in various styles and categories, including 'everyday', 'grubby', 'ranga' (red hair), 'vintage', 'extreme', 'international' and 'junior'.
All competition entrants are judged on their haircut, overall presentation and stage presence, and the person with the "Best Mullet of them All" is crowned on the day and takes home that worthy honour.
Not only does Mulletfest encourage the celebration of a unique hair style, and the fun-loving atmosphere that goes with it, but the event also supports local charities and those in need.
Join the fun this year and be part of the ever growing 'Party in the Back' that is Mulletfest!
---
Mulletfest
Presents
Featured Heats - 2023
7th January - Summernats 35 (Canberra, ACT)
3rd - 5th February - Motorvation (Perth, WA)
25th February - Mulletfest @ The Chelmsford Hotel (Kurri Kurri, NSW)
7th - 9th April - Rockynats 03 (Rockhampton, QLD)
22nd April - Mulletfest at the Jets (Broadmeadow, NSW)
Christmas in July (ONLINE Only) - closes 25th July '23
1st - 3rd September - Red Centre Nats 09 (Alice Springs, NT)
23rd September - Golden Dog Hotel (Glenreagh, NSW)
October - Last Chance (Online)
get your tickets to
The Grand Final - 2023
Mulletfest Grand Final @ Hebburn MotorSport Park, Hunter Valley NSW
Saturday - 2nd December, 2023.
If you want to see the greatest mullets in all the land, make sure you get your tickets to the Grand Final!
TICKETS ON SALE NOW
---
Host a comp
Thinking of having a Mullet Comp?
Register to host a Mulletfest heat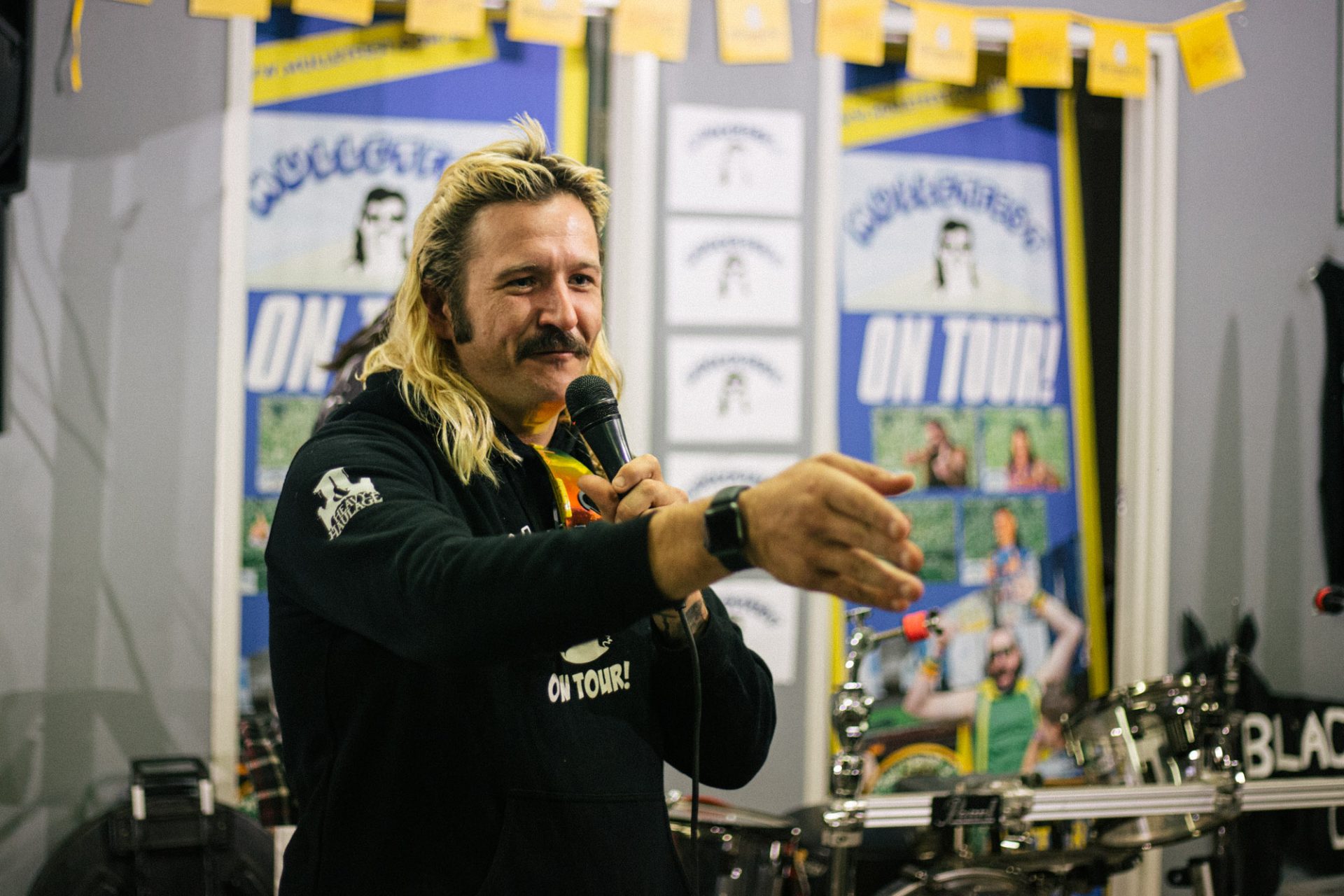 2023 Judging Categories

TRIVIA: The term mullet was popularised, by American hip-hop group the Beastie Boys who used "mullet" and "mullet head" as epithets in their 1994 song "Mullet Head"

Mulletfest Established 2018.
Proud Mullet Wearers' Globally